For most parents, that time between getting home from school and work and getting dinner on the table can be really stressful. Kids are always hungry for a snack, so why not teach them to make their own? Here are 5 simple, yet healthy, snacks that even young kids can make.
Veggies with Ranch or Yogurt Dip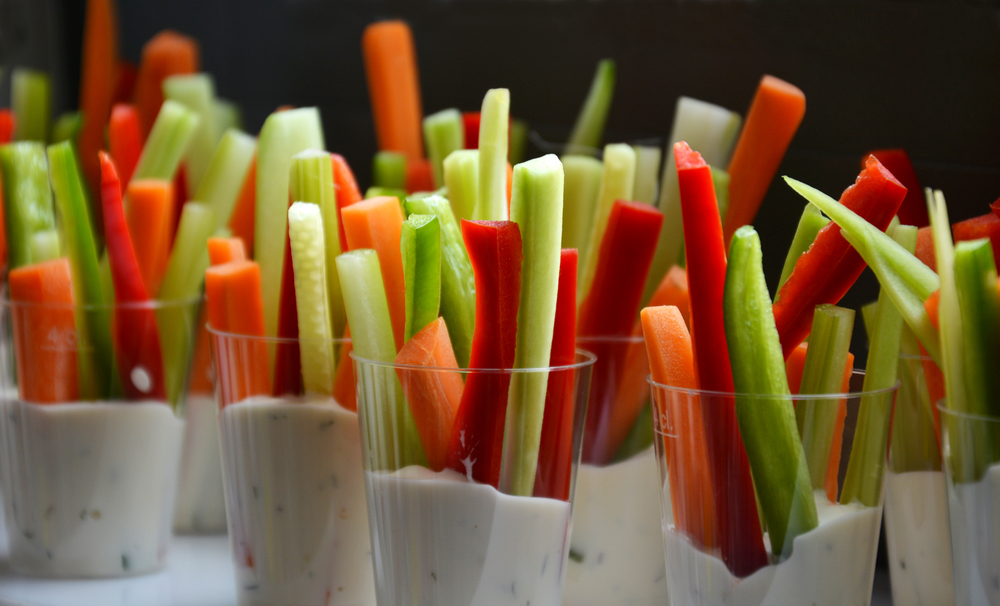 Buy pre-cut veggies, cut them yourself ahead of time, or teach a bit older children to cut their own vegetables and you're halfway there to a healthy snack. Keep Ranch dressing or yogurt dip on hand, pour it into a jelly jar or small mug and pop the veggie sticks right in. The crunch will keep them busy and the healthy fats in the dressing or dip will satisfy their rumbling tummies til dinner time.
Yogurt with Granola and Fruit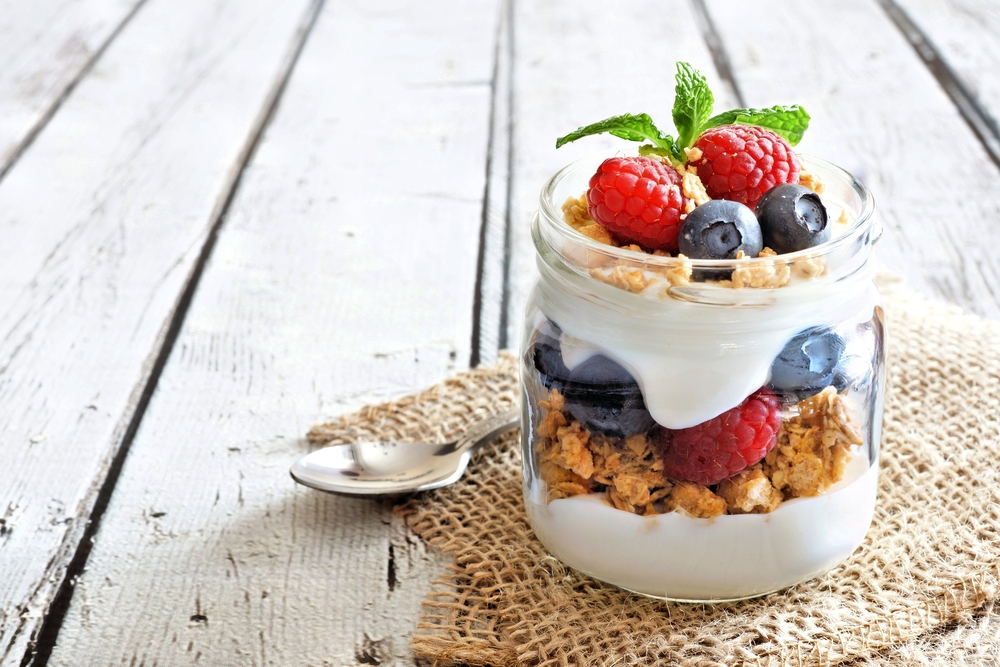 Let your kids pick their favorite fruit to top some healthy Greek (or plain) yogurt. Top it with a couple spoonfuls of sweet granola and you have a super quick, super healthy snack that even satisfies their sweet tooth.
Ants on a Log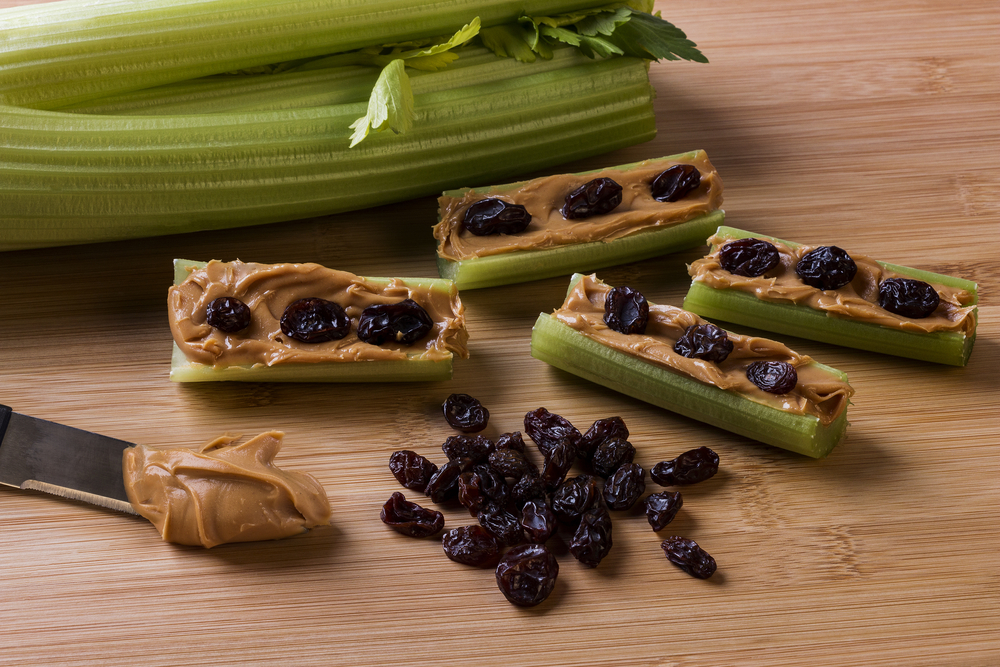 Seriously, this snack never goes out of style and kids love it! If you happen to have a child who doesn't like raisins, you can even let them substitute chocolate chips on top.
Trail Mix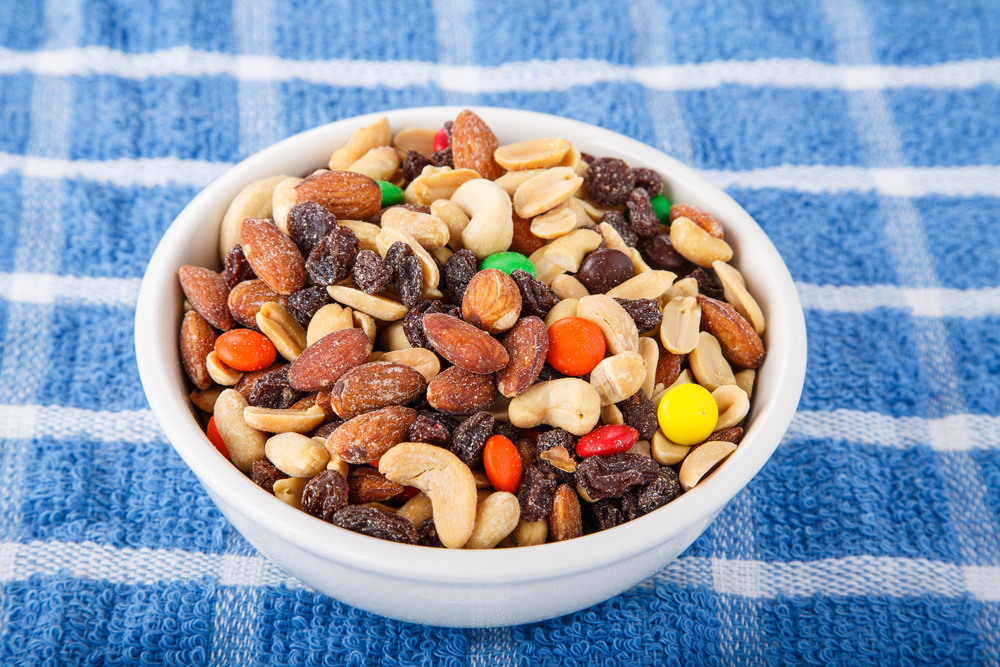 Let your kids make a batch of this ahead of time to snack on during the week. Mix a variety of nuts, dried fruits, raisins, coconut and even a few chocolate chips or M&Ms for a sweet, salty and satisfying treat.
Make Your Own Lunchables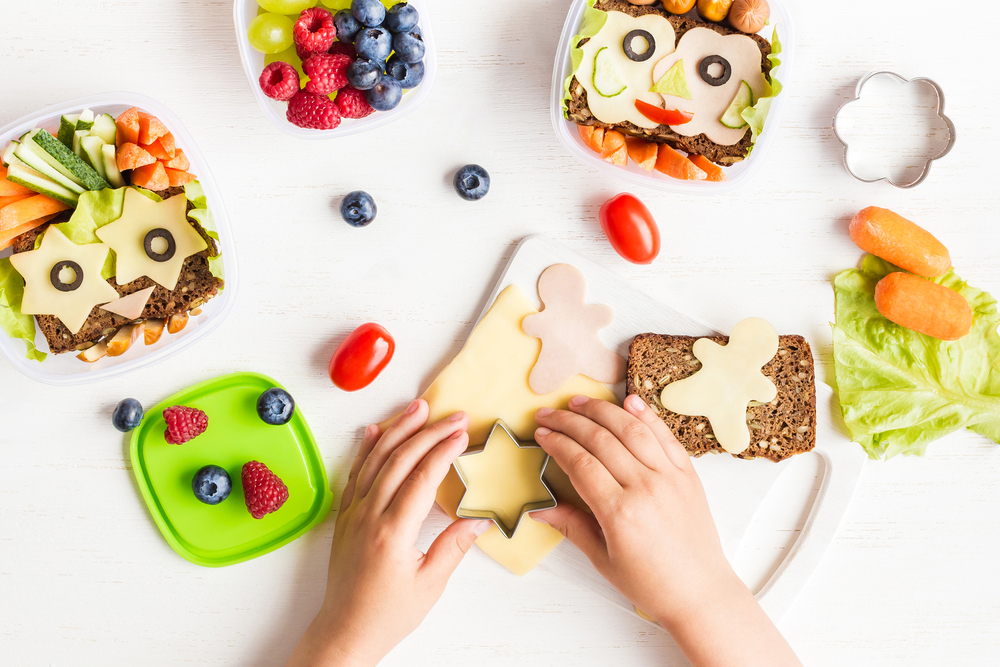 Kids love those tiny prepackaged snack treats, so let them make their own at home. Keep cheese cubes, pepperoni, lunch meat slices, fruits and veggies and a sweet addition around and let them build their own "lunchable" in a small container. These can also be done ahead of time as well. Just make sure that the crunchy stuff stays separate from things like cheese or meat so it doesn't become soggy.