School is back in session and with homework, sports, practices and everything else busy families have going on, sometimes it's hard to find time to prepare a decent meal. Here are 3 of our favorite recipes that please the entire family – and come right from your slow cooker.
Amazing Pork Ribs
Ribs are so yummy, but take hours on the grill. With a little prep the night before, these come together in a snap. These are tender, delicious and best of all – incredibly easy!
Ingredients
5-6 pounds pork loin back ribs
3 tablespoons brown sugar
1 ½ tablespoons paprika
1 ½ tablespoons ground black pepper
1 tablespoon salt
1 teaspoon garlic powder
1 teaspoon onion powder
Instructions
Mix together the brown sugar, paprika, salt, black pepper, onion powder and garlic powder
Cut slab of ribs into 3 to 4 rib sections
Rub seasoning mixture into pork ribs
Wrap in aluminum foil
Allow ribs to marinate in refrigerator overnight
The next morning, place rib packets into slow cooker
Add one cup of water
Cook on low 8-10 hours
30 minutes before serving, unwrap and pour your favorite liquid barbeque sauce over, rewrap and place back in slow cooker until time to serve.
Taco Soup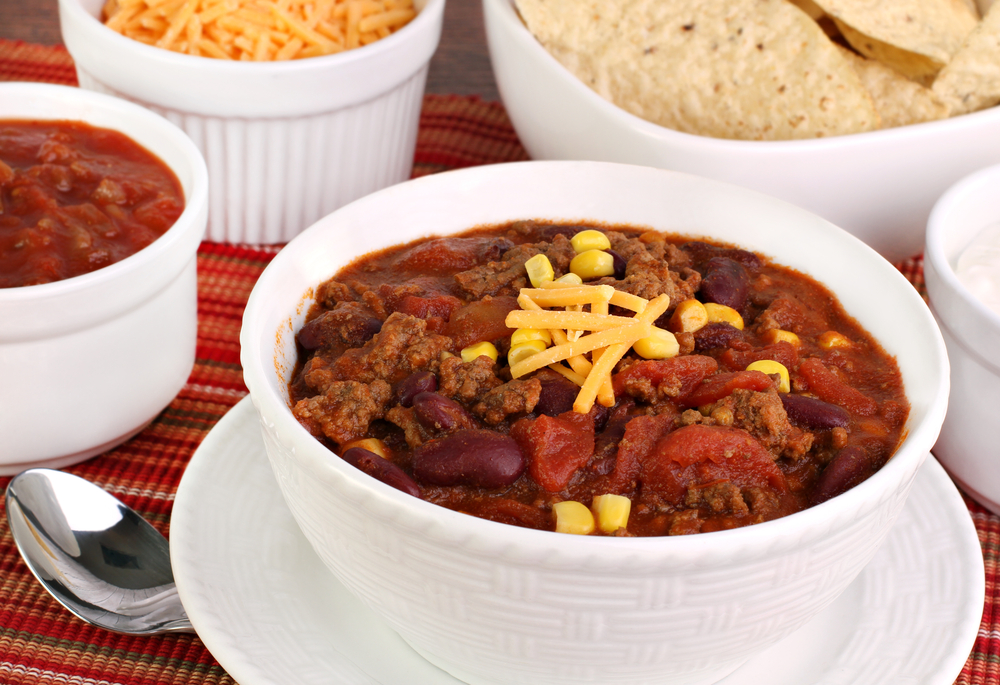 This is a family favorite and is so simple. You can even do all the work the night before and just put it into the slow cooker the next morning. It serves 12, so there's lots for leftovers.
Ingredients
1 lb. ground beef
2 15 oz. cans pinto beans (or black beans, rinsed, if you prefer)
2 15 oz. cans Veg-all
1 29 oz. can of tomato sauce
1 packet taco seasoning mix
1 packet dry Hidden Valley Ranch mix
Instructions
Brown ground beef and pour off any remaining grease.
Add beef to slow cooker
Add beans, Veg-All, tomato sauce, taco seasoning mix and Ranch mix
Stir well
Cook 6-8 hours on low
Beef Stroganoff
Simple, easy comfort food at its best.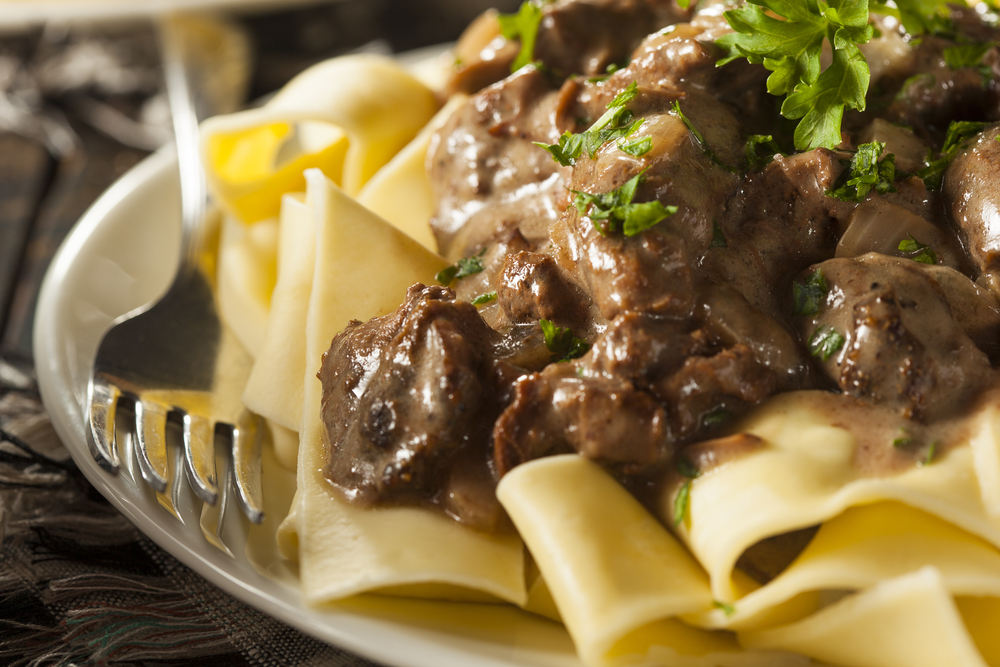 Ingredients
2 cans Cream of Mushroom Soup
1/4 cup Beef Broth or Beef Stock
3 tablespoons Worcestershire sauce
3 cloves garlic, minced
1/2 teaspoon ground black pepper
12 ounces white mushrooms, sliced (about 4 cups)
3 medium onions, coarsely chopped (about 1 1/2 cups)
2 pounds boneless beef round steak, cut into thin strips
1/2 cup sour cream
12 ounces (about 7 cups) medium egg noodles, cooked and drained
1 tablespoon chopped fresh parsley (optional)
Instructions
Stir the soup, broth, Worcestershire, garlic and black pepper in a medium bowl.
Place the mushrooms and onions into a 6-quart slow cooker.  Top with the beef.  Pour the soup mixture over the beef.
Cover and cook on LOW for 8 to 9 hours or until the beef is fork-tender.  Stir the sour cream in the cooker.  Serve the beef mixture with the noodles.  Sprinkle with the parsley, if desired.